Before eating food at home or in public spaces, wash your hands with soap and water. It only takes 20 seconds and removes the germs from surfaces or objects you've touched
https://go.usa.gov/xV9TPexternal
icon #KeepHandsClean

Weekly HUSD COVID Update 11/18/20: COVID Data: Most up to date San Bernardino County COVID data is as follows: Adjusted new cases per 100,000 residents: 24.41* Overall testing positivity: 10.41%* HPI testing positivity aka "Health Equity Metric": 12.62% * *Note: Most recent data as of 11/9/20 Source: San Bernardino County Department of Public Health Current San Bernardino County tier assignment: 27.0 adjusted new cases per 100,000** 10.5% Overall positivity** 9.3% Health equity metric positivity** Tier = Purple **Note: 7-day average of the week ending on 11/10/20. Source: Ca Safer Economy Needed for next tier (Red) assignment: 2 consecutive week averages of 7 or fewer adjusted new San Bernardino County cases per 100,000 residents, 8% or lower overall positivity rate AND 8% or lower Ca Health Equity Metric positivity. Source: Ca Safer Economy Free COVID Testing: Community COVID-19 testing sites are being held throughout San Bernardino County. Samples will be collected using a swab in the nostril or in the mouth. These samples are then sent to a lab to test for the virus that causes COVID-19 (SARS‑CoV‑2 virus). There are 3 commonly used testing options: Option #1: San Bernardino County Public Health Testing Facilities: Click the link to make a free testing appointment:
https://sb.fulgentgenetics.com/appointment/screen/landing
You can easily make an appointment on your computer or phone! Walk-ins are also welcome! You do NOT need to have symptoms to test! You get texted/emailed the results in under 48 hours! Nearby locations: (Note: Click Here for exhaustive San Bernardino County list) Percy Bakker Center 9333 E Ave., Hesperia Monday – Friday from 9:30 a.m. – 5 p.m. Victor Valley College 71 Mojave Fish Hatchery Rd., Victorville Monday – Friday from 9:30 a.m. – 5 p.m. Every Saturday through November 21 from 9:30 a.m. – 5 p.m. Option #2: CVS Testing Facilities: You can easily make an appointment on your computer or phone! No walk-ins! Generally, you MUST have symptoms to test! Click the link to schedule a CVS test:
https://www.cvs.com/minuteclinic/covid-19-testing?icid=cvs-home-hero1-banner2-coronavirus-testing
Option #3: Consult your doctor for other testing options. Flu Vaccine: The California Department of Public Health strongly recommends that all students and staff be immunized each autumn against influenza, to help: Protect the school community Reduce demands on health care facilities Decrease illnesses that cannot be readily distinguished from COVID19 and would therefore trigger extensive measures from the school and public health authorities. Click the link for information on free flu vaccines in San Bernardino County:
https://wp.sbcounty.gov/dph/flu/fluclinics/
If you have any other questions please contact your child's school.
November is National Diabetes Awareness Month. To find out more information about the two types of Diabetes click the following link. linktr.ee/husdfamilyrc
Please be sure to visit our Social Media pages as well as our Link Tree to find resources for all your needs. linktr.ee/husdfamilyrc
Don't forget today, October 29, 2020, is the first day of the Virtual Nutrition class. The Spanish Nutrition class starts at 2 pm and the English Nutrition class starts at 3 pm! Click the following link to join in at one of those times. linktr.ee/husdfamilyrc
Please be sure to visit our Social Media pages as well as our Link Tree to find information on COVID-19. linktr.ee/husdfamilyrc
We have many resources available on our Facebook, Instagram, and Twitter pages. Please be sure to visit them to get more information and have a healthy week!
Zoom video tutorials demonstrating: Join Meeting Speaker View/Gallery View Muting/Unmuting Video On/Video Off Raise/Lower Hand Chat and more...... Copy the link below, then paste into an internet browser
www.husdfamilyresources.org
Find under Explore > Computer Center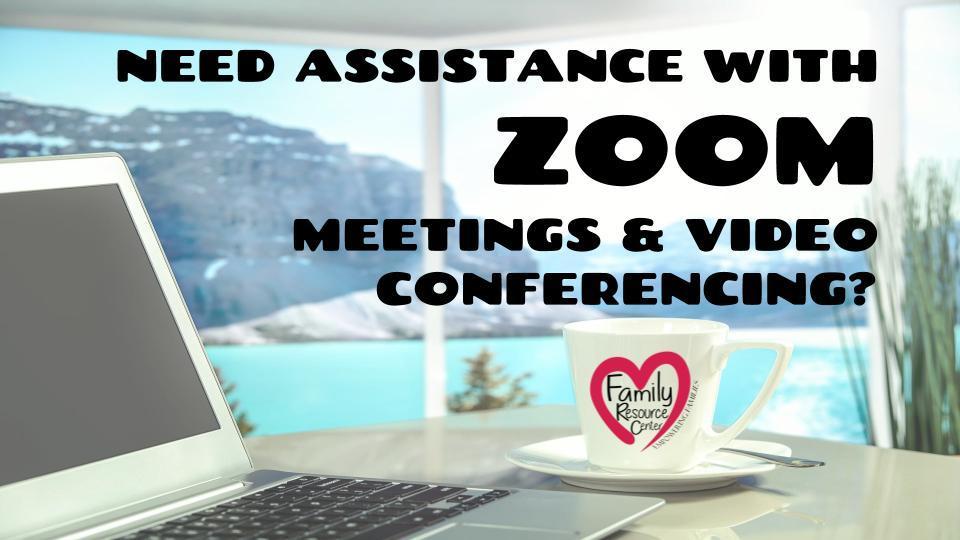 Our Nutrition Services Department still needs your input on meal service. Please fill out the brief survey here:
https://bit.ly/3ko9WRk
A NEW option for Rosetta Stone English Language Program! Adults interested in using the online Rosetta Stone program can now fill out an online Agreement Form for the 2020 - 2021 school year. Copy and Paste the link below into your browser.
https://forms.gle/U89dkire8myBLzXg7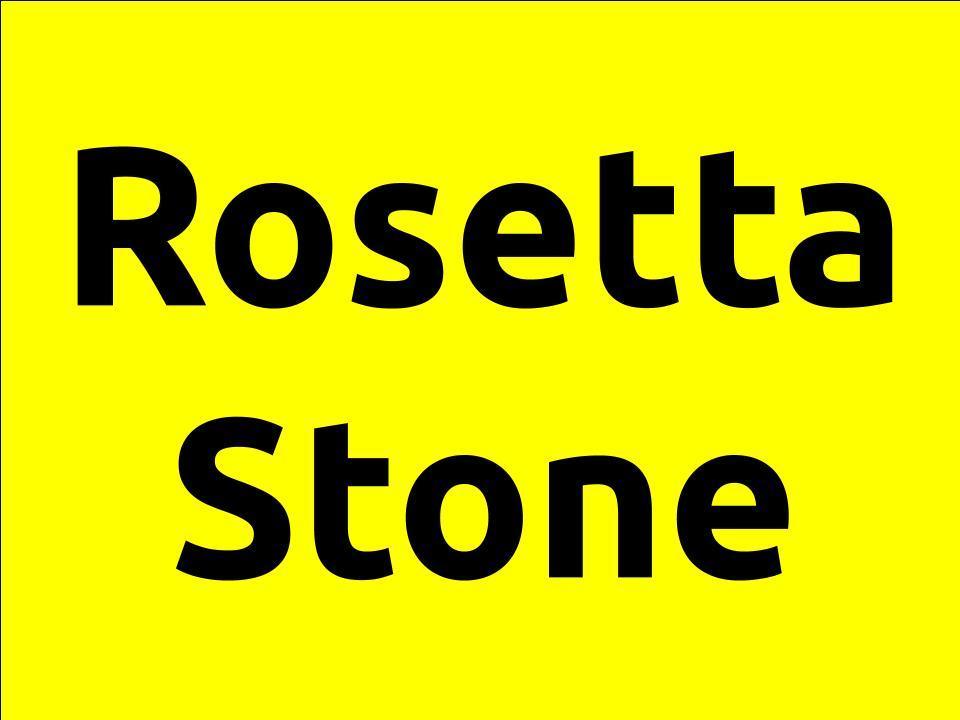 Remote Learning Survival Guide for Parents Webinar Series. As a parent or guardian, you're trying to juggle working from home while simultaneously helping your children with remote learning. In some ways, you have become a Teacher's aid and this can be overwhelming, confusing, and frustrating at times. Ed Tech wants to help set you up for success with this FREE, three-part webinar series. They will be walking you through step-by-step on how to use Google Meet, Calendar, Chrome, Gmail, and Classroom. All of these sessions are for beginners, and we're helping you get set up and feel comfortable navigating these tools to help support your children. GuÍa de aprendizaje a distancia para padres Serie de seminarios web Como padre o tutor, estás intentando hacer malabarismos con el trabajo desde casa y al mismo tiempo, ayudar a tus hijos con el aprendizaje a distancia. De alguna manera, te has convertido en un asistente para el maestro y esto puede ser abrumador, confuso y frustrante en ocasiones. Queremos ayudarlo a prepararse para el éxito con esta serie de seminarios web GRATUITOS y en vivo de tres partes. Lo guiaremos paso a paso sobre cómo usar Google Meet, Calendar, Chrome, Gmail y Classroom. Todas estas sesiones son para principiantes y lo estamos ayudando a configurar y sentirse cómodo navegando por estas herramientas para ayudar a apoyar a sus hijos. Click here for more information edtechteam.lpages.co/remote-survival-guide-parents/
If you have an EL (English Language) Student and would like online support, please call our Family Resource Center at (760) 244-4411 ext. 6776. Si tiene un estudiante EL (idioma inglés) y le gustaría recibir ayuda en línea, por favor llame a nuestro Centro de Recursos Familiares al (760) 244-4411 ext. 6776
2020-21 Pre-K Enrollment update: Letters were mailed out on Tuesday, July 21, 2020. If your child was accepted into our program, instructions were provided in the letter. If your child was placed on the waiting list, someone will be in contact with you once a spot is available. If you have any questions please call us at 760-244-4411 ext 6777 or ext 6776.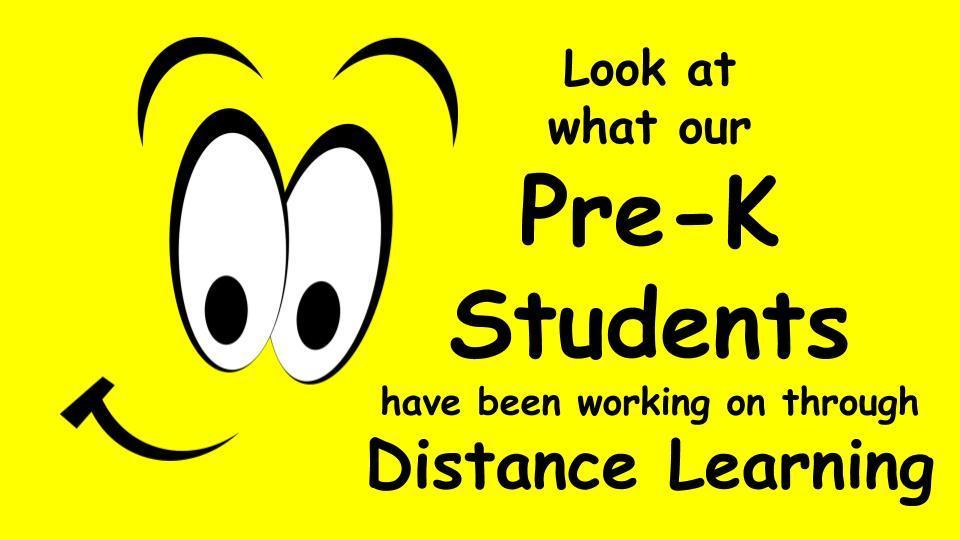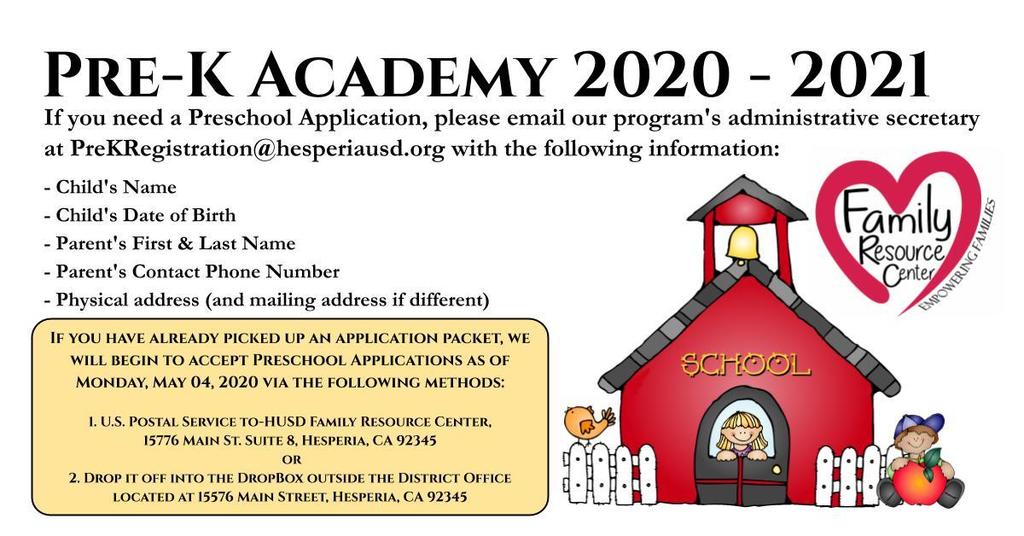 Flapjack Breakfast supporting HUSD's Caring Closet at the Applebee's in Apple Valley. February 1, 2020 (8 AM - 10 AM). $10/person. Children 5 & under are free. For more info call (760)244-4411 ext. 6776 or stop by the Family Resource Center at 15776 Main St. Suite 8, Hesperia.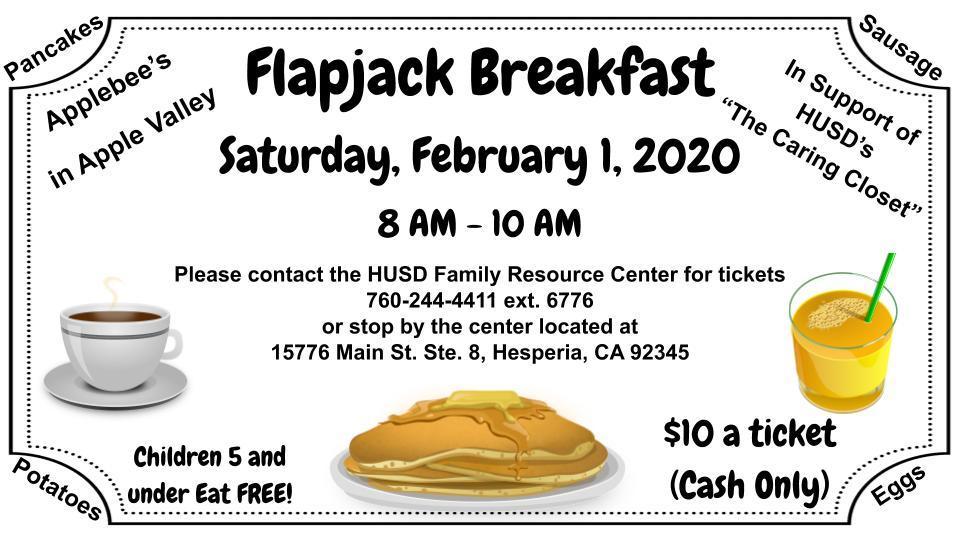 Office closed December 19, 2019 - January 5, 2020. Enjoy the season with your family and friends. Have a safe and memorable winter break.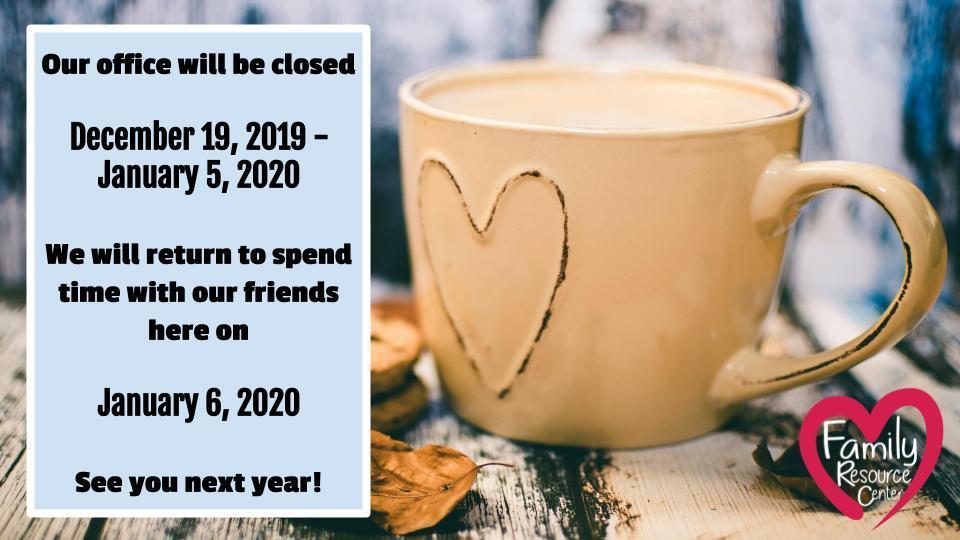 The Family Resource Center will be closed for Thanksgiving, November 25 - 29, 2019. Enjoy!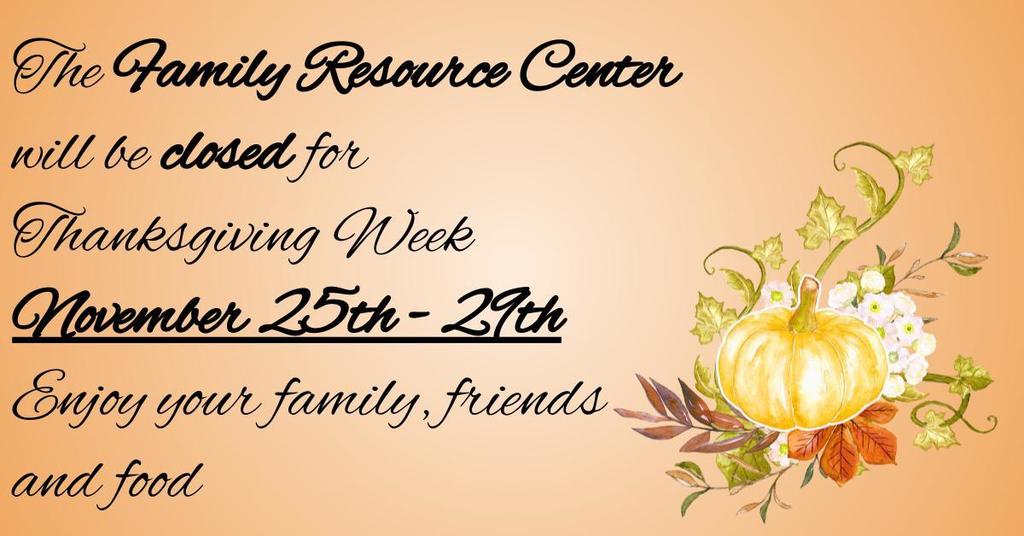 Basic Math for GED Preparation at the Family Resource Center. Every Wednesday from 9 am to 11:30 am, starting September 4, 2019. Spanish only. Space is limited, call to register. (760)244-4411 ext. 6776