México Consulado en San Bernardino Del 23 al 27 de Agosto 9:00 AM - 3:00 PM Centro de Recursos Familiares 15776 Main Street Suite 10, Hesperia, CA 92345 REALIZA TU CITA EN "MiConsulado": 1(424)309-0009 / citas.sre.gob.mx Para mas informacion: husdfamilyresources.org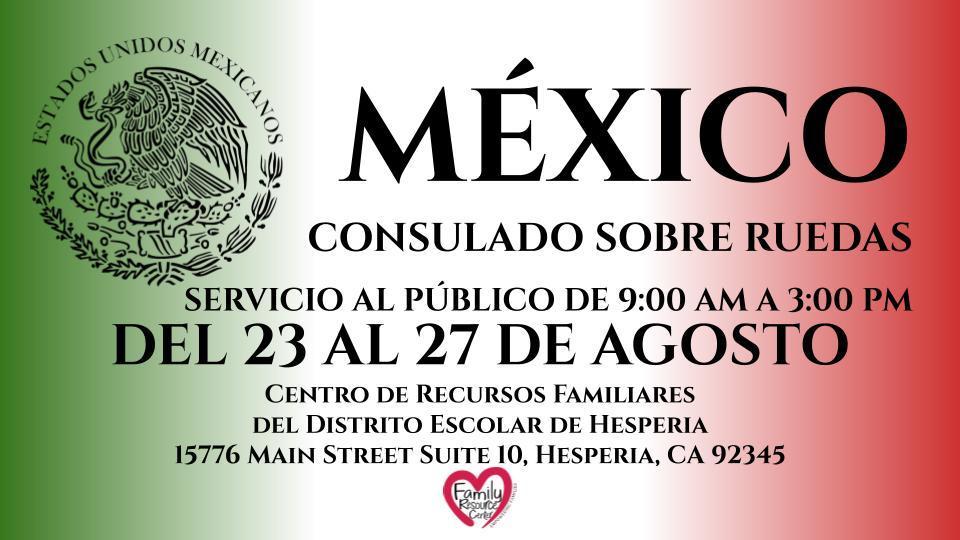 The Affordable Connectivity Program (ACP) is a new federal program that helps low income families afford the cost of having internet service at home. More information about the program can be found here:
https://5il.co/1fy5h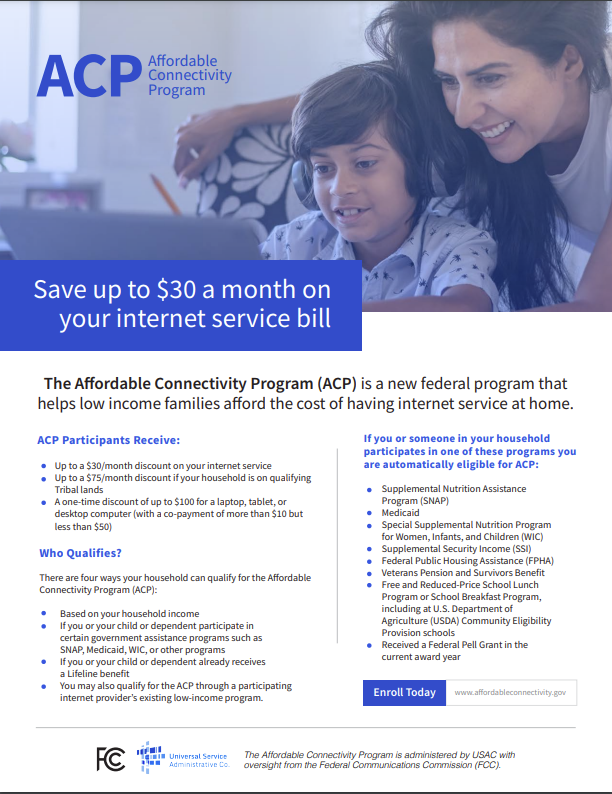 Preschool Update: Parents will receive Pre-K Enrollment Status Letters via US Postal service towards the end of July 2022. Keep checking your mailbox :)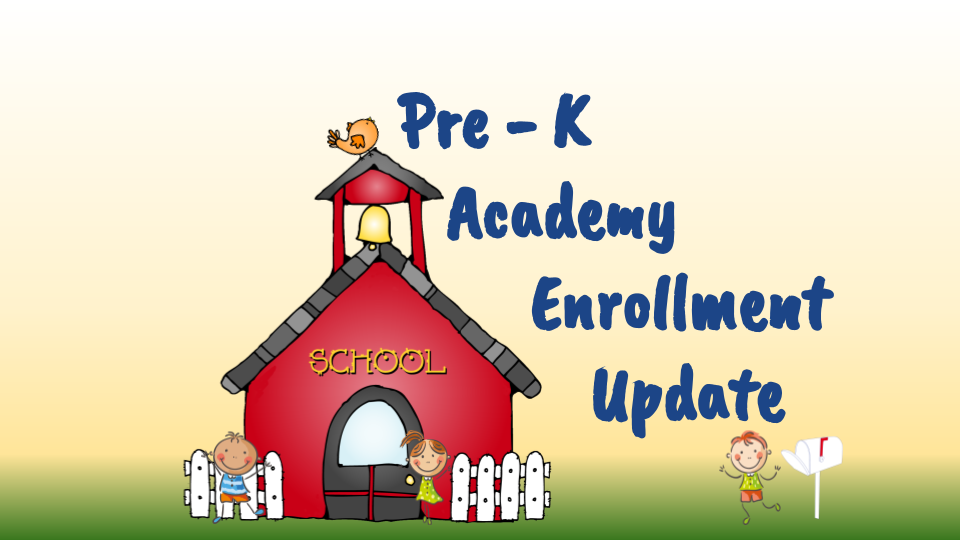 Summer Office Hours for the Family Resource Center will be Monday - Thursday 8:00 a.m. to 3:00 p.m. May 31 - June 16, 2022 Our Office will be Closed June 20 - July 14 & July 21 - July 28, 2022 Have a GREAT SUMMER!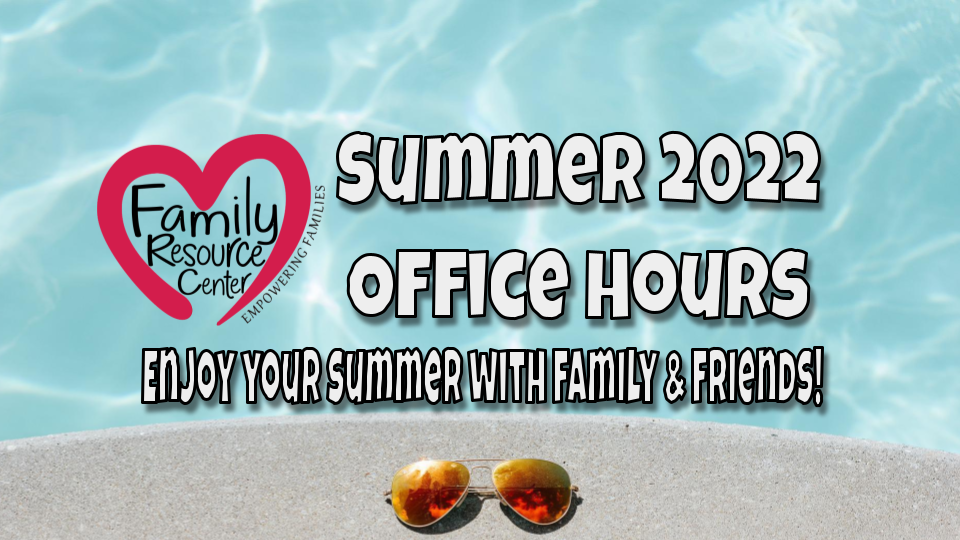 Today is the first day of Pre-K Academy Enrollment for the 2022-2023 School Year!!!!! Come to the Family Resource Center with all of your required documents to start your child on their educational path. 15776 Main Street Suite 8, Hesperia, CA 92345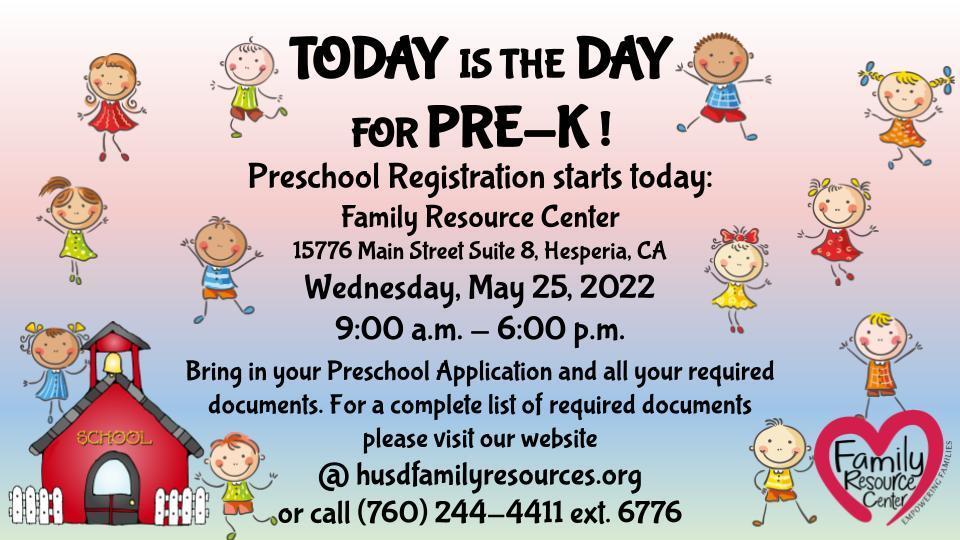 Reminder...... Pre-K Academy Registration next week starting on Wednesday, May 25, 2022. Make sure to bring in your Preschool Application and all the required documents. For more information call (760) 244-4411 ext. 6776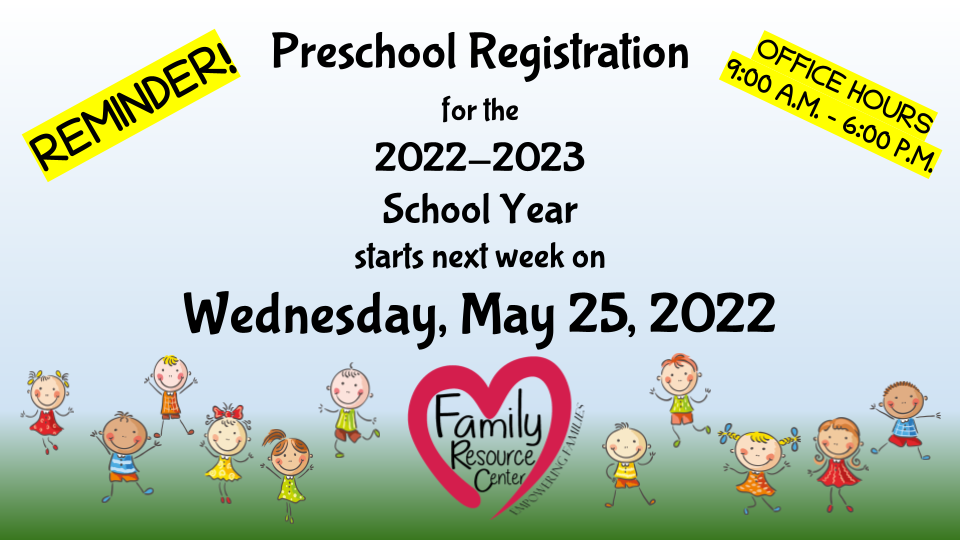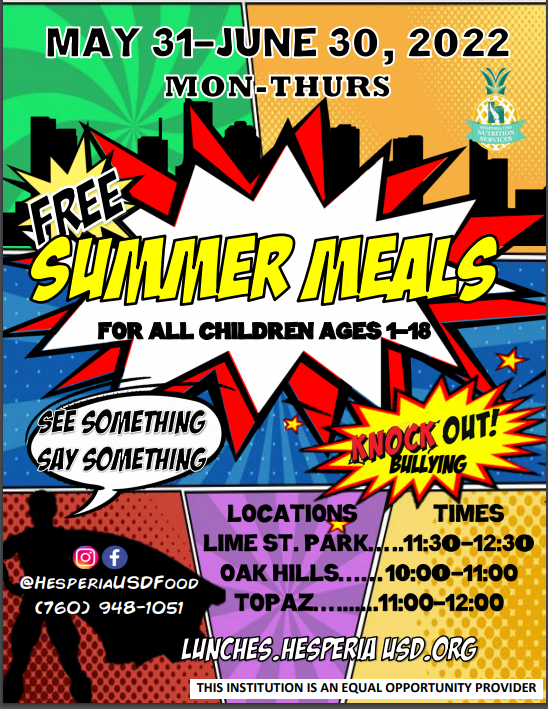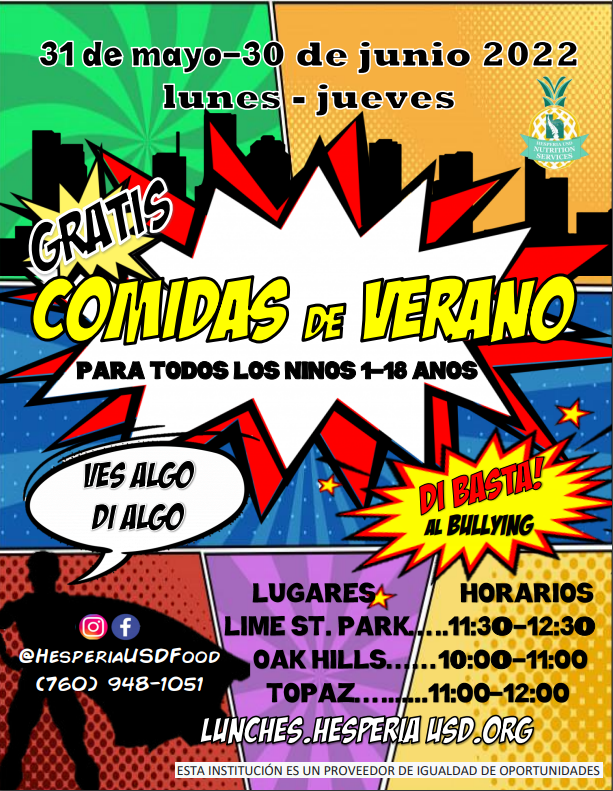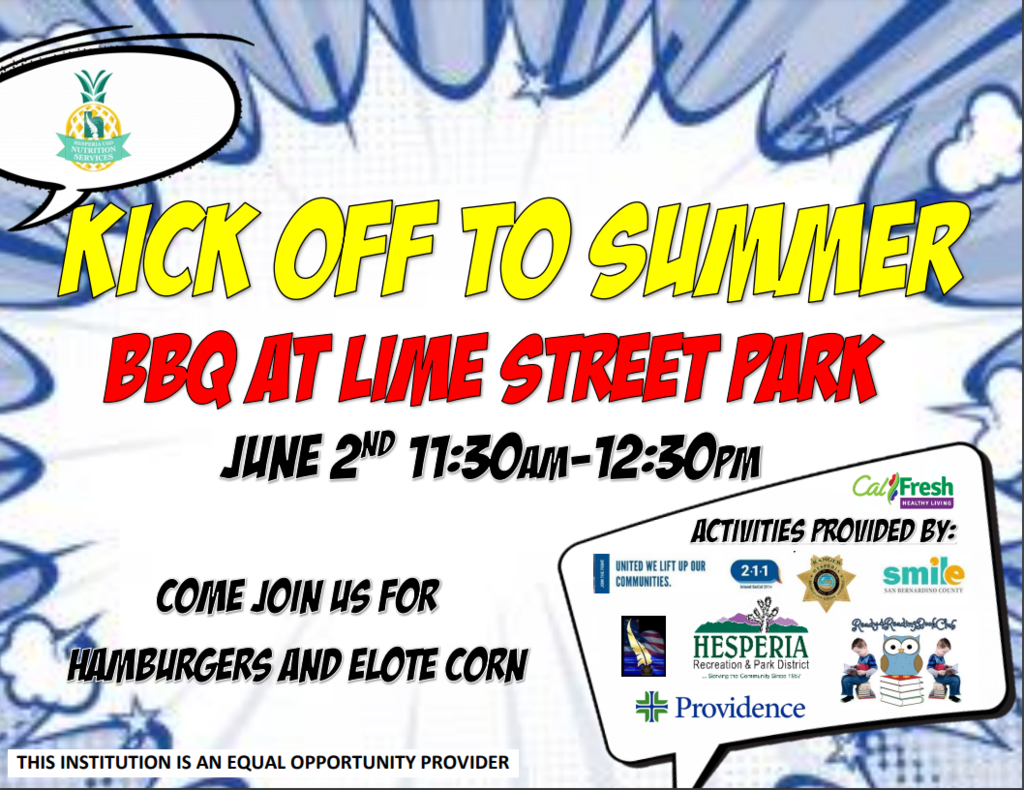 It's not too late to register for VVC classes this term being held on the satellite campus behind Hesperia High. This is a great opportunity whether you are looking to add a class this term, wanting to resume your college program, or ready to start your college journey! For more information click the link:
https://5il.co/182vo
Today is the first day to pick-up a Pre-K Academy application for the 2022-2023 School Year! Office Hours: 8:30 a.m. - 4:00 p.m. 15776 Main Street Suite 8, Hesperia, CA 92345 For more info, call: (760)244-4411 ext. 6776 or 6777 or visit our website at husdfamilyresources.org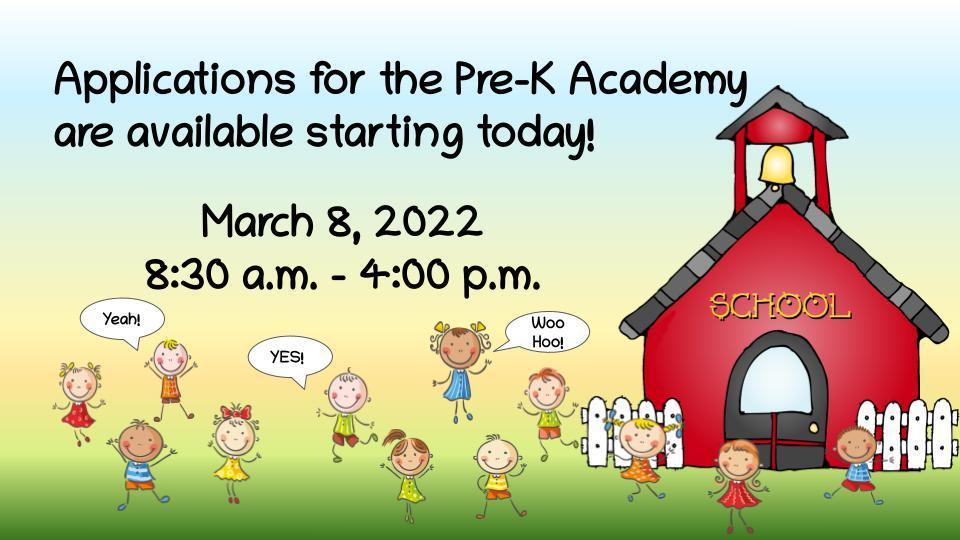 Beginners English Class Reading/Writing/Listening/Speaking Come develop you basic English skills! Tuesdays 10:00-11:30 a.m. 3/15/22 - 5/17/22 Space is limited, must call to register (760)244-4411 ext. 6776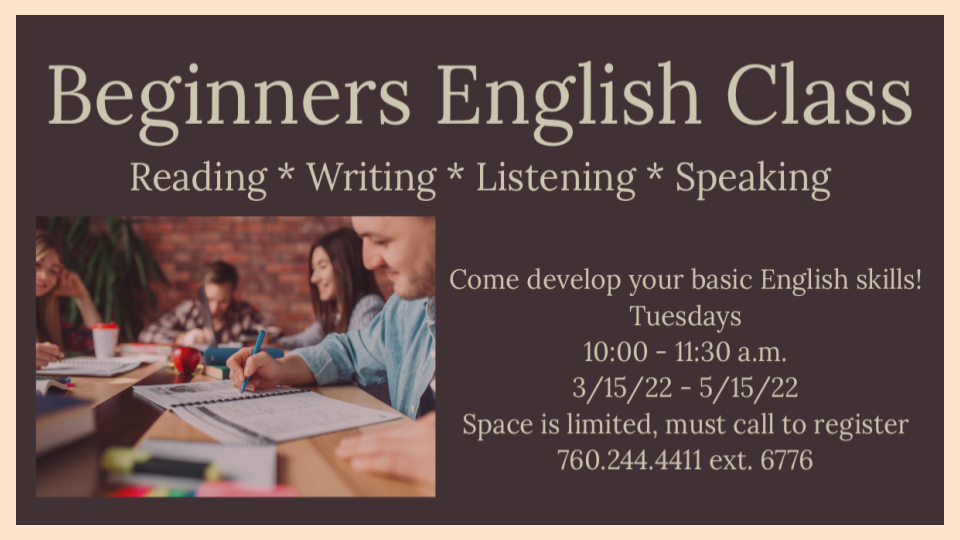 Computer Basics for April and May of 2022..... Openings Available! Come learn basic computer skills including: Keyboarding, Mouse Skills, Computer Vocabulary, Google Docs, and more. Seating is limited, registration required. Call (760) 244-4411 ext. 6776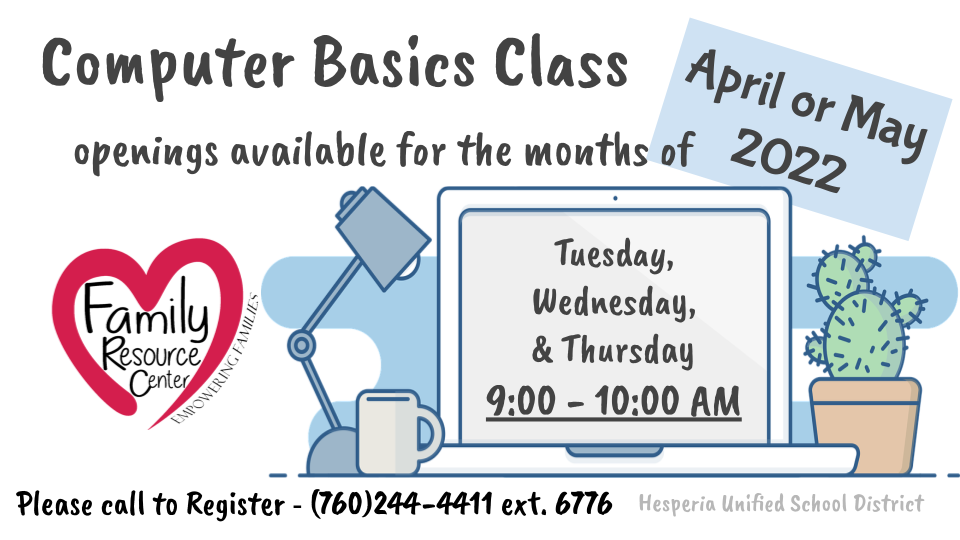 CHILDREN MUST: * BE 4 YEARS OF AGE BETWEEN FEBRUARY 3, 2022 - SEPTEMBER 1, 2022 *Live WITHIN HUSD boundaries *Toilet trained *Provide all required documents Applications available Tuesday, March 8, 2022 For more information visit: husdfamilyresources.org > Menu >Pre-K Academy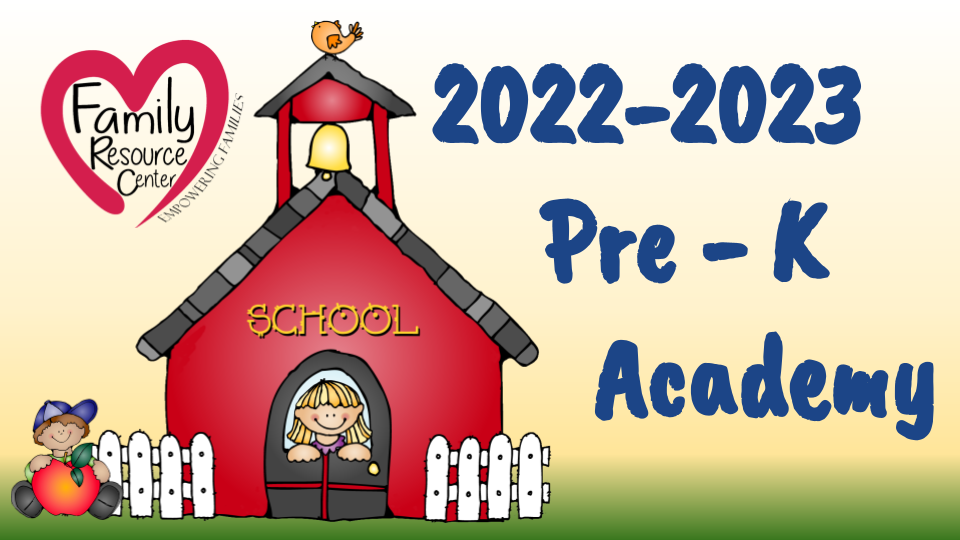 Ranchero road widening project to begin soon. Please click the link for more info:
https://5il.co/14x8y
Join us to learn about the 15 Invaluable Laws of Growth to increase our personal development effectively, understanding, and implementation of the principles found in the book by John C. Maxwell. Space is limited, call to register (760)244-4411 ext. 6776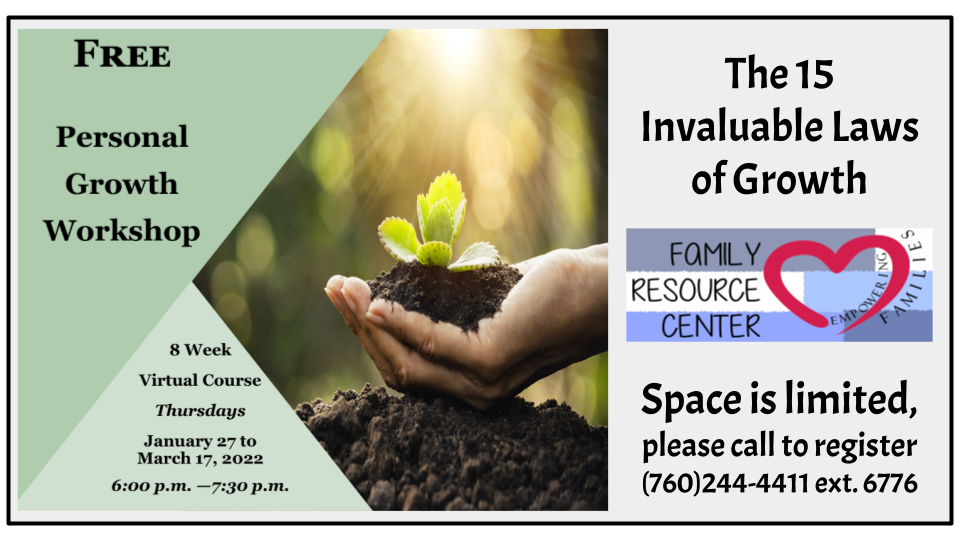 Acompáñenos a conocer las 15 Leyes Indispensables del Crecimiento de John C. Maxwell. Juntos aprenderemos a incrementar nuestro desarrollo personal efectivamente, entendiendo e implementando los principios. Cupo limitado, registrese al (760)244-4411 ext. 6776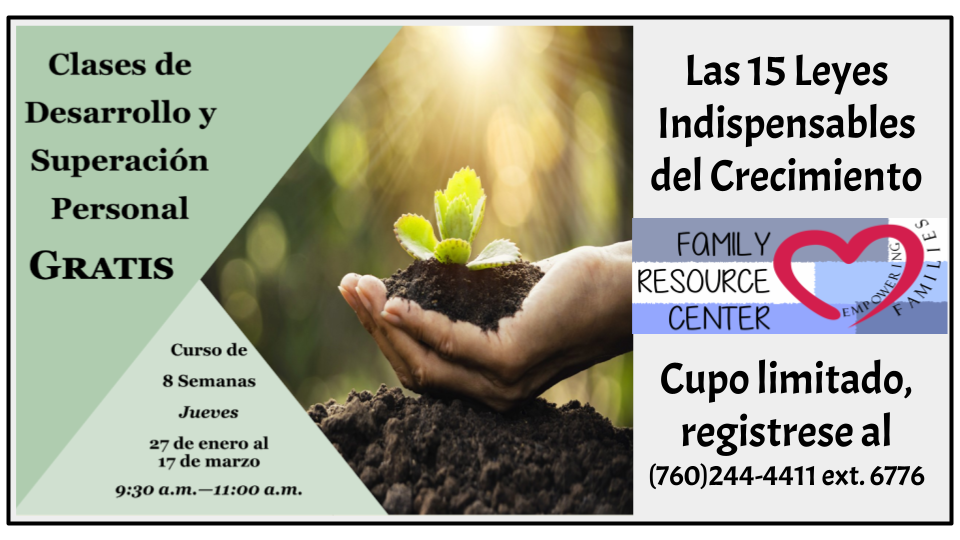 Attention Preschool Families! There will be a change to the age requirement for the preschool program for the 2022-2023 School Year… Enrollment information coming soon!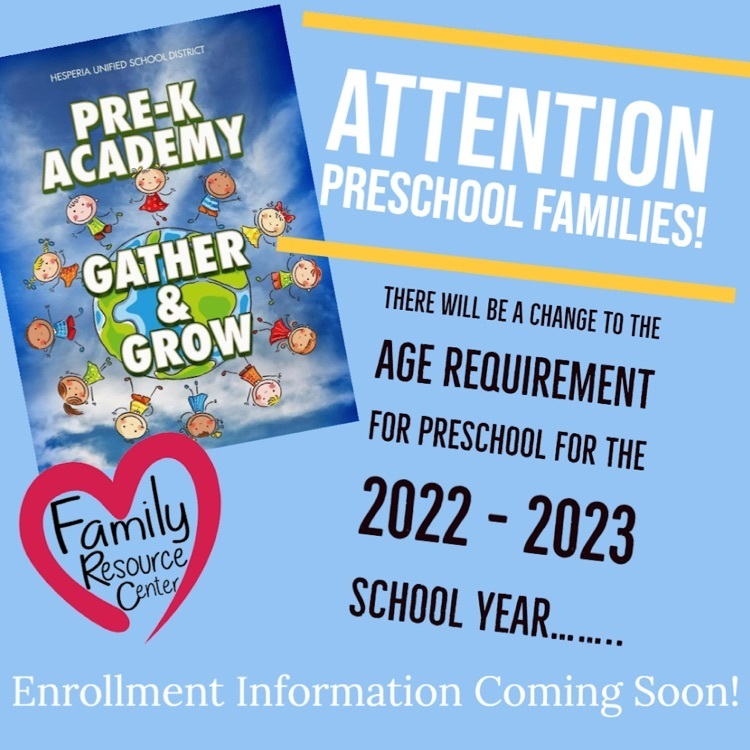 Hesperia's Jolly Parade December 17th from 4pm-7pm. If you missed Santa at one of his stops, join us at Civic Plaza Park at 7pm for photos and hot chocolate!